I thought I would share one of my devotionals this week
Refuge
God is our refuge and strength, an ever-present help in trouble. Psalm 46:1
From the Father's Heart
My child, sit down in the boat. Don't look at the billowing waves or the sea spewing it's anger in all directions. I made the wind and the sea; they listen and obey my voice. I walk on the clouds, and they thunder their praise. I blink My eyes, and lightening reflects My power. I hold out my hand, and the storms are still. So, take my hand, sit down, and relax. Do you think the God who knows the number of hairs on your head will abandon you in your greatest hour of need? Be still, My child. You are safe with me.
A Grateful Response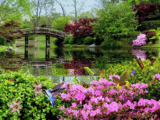 When the storms rage around me, I can always run to You and rest, Lord. In turbulent times, in trails and temptations, in weakness or in fear, You are my strength, and Your hiding place is secure. Bless You Lord, for being my refuge.
Simple Truth
If God does not rescue us immediately, it is only because He has a greater purpose in mind. He will still give us peace in the center of our storms.
Taken from Daily In Your Presence- Intimates conversations with a Loving Father.
Rebecca Barlow Jordan.
This one really spoke to my heart this week. I am so grateful to have a God whom I can run and find a resting place, a place of refuge. A place to quiet me down and give me peace, taking away all my fears. Be bless today.